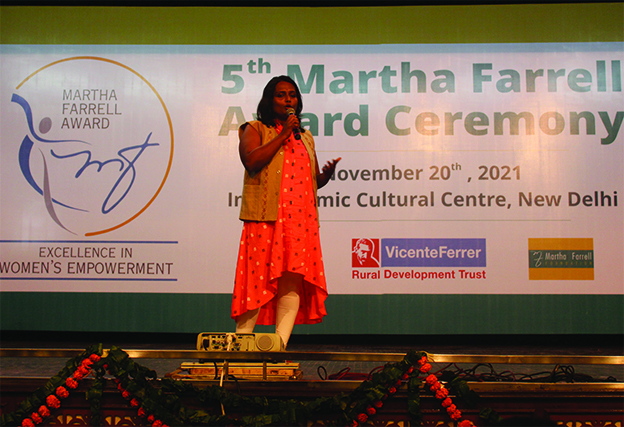 Most Promising Individual
Deepa Pawar
Founder-director of Anubhuti Charitable Trust,
Mumbai
Deepa Pawar is the founder-director of Anubhuti Charitable Trust, and over the past five years, she has founded and built up perhaps one of the only Nomadic and De-notified Tribe (NT-DNT) woman-led organization. Through her organization, Deepa works for intersectional gender justice work at the grassroots level, including with NT-DNT communities.
Through Anubhuti Trust, Deepa works with NT-DNT, ST and SC communities and youth on mental justice- in intersection with social security and justice, gender empowerment, leadership training, sexual and reproductive health rights, and safe higher education and working spaces for youth with focus on the inclusion of religious minorities, migrants, workers in vulnerable occupations, women with disability, sexual minorities and other vulnerabilities in these areas.
Deepa's work as an individual, a team member in organisations and the leader of an organisation over the last two decades have helped her sharpen her feminist, anti-caste lens. She has been able to take these learnings to her family life, as well as her professional life. She is one of the few women in the community who didn't take her husband's name after marriage, and her daughter takes her name, not her husband's. Deepa embodies Dr. Farrell's principles of 'feminism in everyday life', and includes a feminist praxis lens in each aspect of her life.