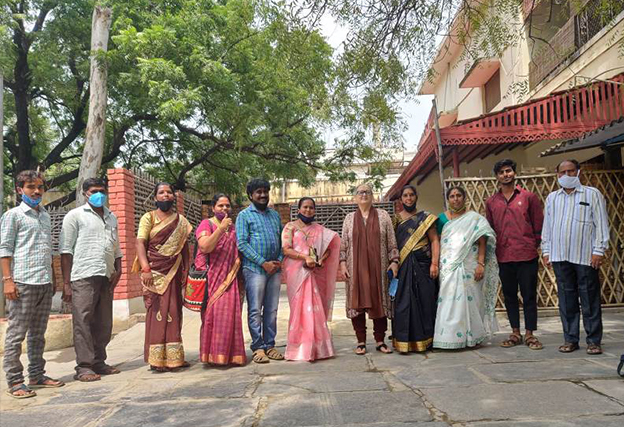 Best Organization for Gender Equality
Rural and Environment Development Society (REDS)
Anantapur, Andhra Pradesh
Established in 1996, REDS capacitates and collectivises women farmers of rural Andhra Pradesh and supports survivors in their midst. The organization helmed by Ms. Bhanuja Cheruvu works in villages in and around Anantapur, providing psycho-social, economic and legal support to survivors of human trafficking and domestic violence. Their initiatives intersect with climate justice and women agricultural workers' rights, as a means to achieve sustainable rural development.
REDS reminds every man, woman, and child who is a part of their network, that everyone is equal and deserves the same respect as the next person. Women are encouraged to take on leadership roles within the organization,which mandates that women constitute 50% of its staff. It doesn't end with advocating for women's representation at public forums, farmers' meetings and in village committees; women are empowered to participate actively and assume decision-making roles in these spaces.
Spreading awareness on land rights, REDS also leads critical campaigns in asserting community ownership
of natural resources. The organization has also notably rescued and rehabilitated women and underage labourers from being trafficked abroad, besides working on other youth-based issues such as high drop-out rates at public
schools.
REDS has braved numerous obstacles to ensure gender justice and gender equity in the communities, as a means to bring holistic development and sustainable agriculture in the region, and to aid Anatapurian women's relentless struggle for self-determination.